Considering joining Hills Speleology Club ?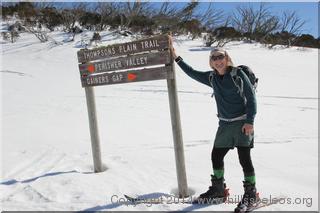 We have quite a few membership classifications but the two you need to know about to start off with are:
Financial Member, Single or Family
Temporary Member, per person for 3 months duration.
Financial Member. What does it provide ?
ACCESS to join all meetings and trips.
Some trips may have limited numbers, first in best dressed.
Some trips may require rope work competencies prior to being able to attend.
TRAINING: Hills Speleology club will train beginners and update skills for those with previous abilities. You will be trained in Basic rockcraft / minimal impact issues all the way through to abseiling, rigging, SRT and Rescue.
LIBRARY: Hills has a library of magazines and books and maps that may be perused by members.
ASF: Being a Financial member of Hills means you are also a member of the Australian Speleological Federation and you will recieve their quarterly magazine called Australian Caver.
Cost for Single Membership is $120 and Family Membership is $170 per year.
3 Month Temporary Member.
Allows access to all meetings and to those trips which you have sufficient competencies to be able to safely participate in.
The 3 month Temporary Membership is available once only.
Cost is $40 per person valid for 3 months from payment.
Have no Gear ?
We are able to lend lights and helmets and other gear to newcomers for the duration of the trip. If you enjoy our activities and people and decide to join the club as a Financial Member then you are expected to gradually purchase your own gear.
Membership application forms are available for download:
Before applying for membership please read the folowing documents:

Hills Speleology Club - privacy statement
ASF - code of ethics
ASF - minimal impact caving
ASF - cave safety
ASF - risk management guidelines
Contact our member secretary for further information.